by
DT FLORAL AND DECOR
on
AUGUST 07, 2015
The Wedding Ceremony; that magical moment when two people are united in marriage. Ceremonial traditions and customs vary greatly from one couple to the next, some of these traditions or rituals are typically influenced by culture, ethnicity, religion, social class or by the couple's uniqueness.
Typically a wedding ceremony will involve an exchange of wedding vows, presentation of a gift or gifts and a public proclamation of marriage by an authority figure. What is not typical is how to adorn the ceremony space, each bride and groom may have a theme they would like to visually incorporate into the ceremony in order to make an entrance that will be captured and remembered for eternity.  
We have incorporated some pictures below on how we have adorned & accessorized the ceremony space, just a few ideas on how we like to, "make an entrance" at DT Floral & Décor.
1. Floral Décor & Detail in Chuppah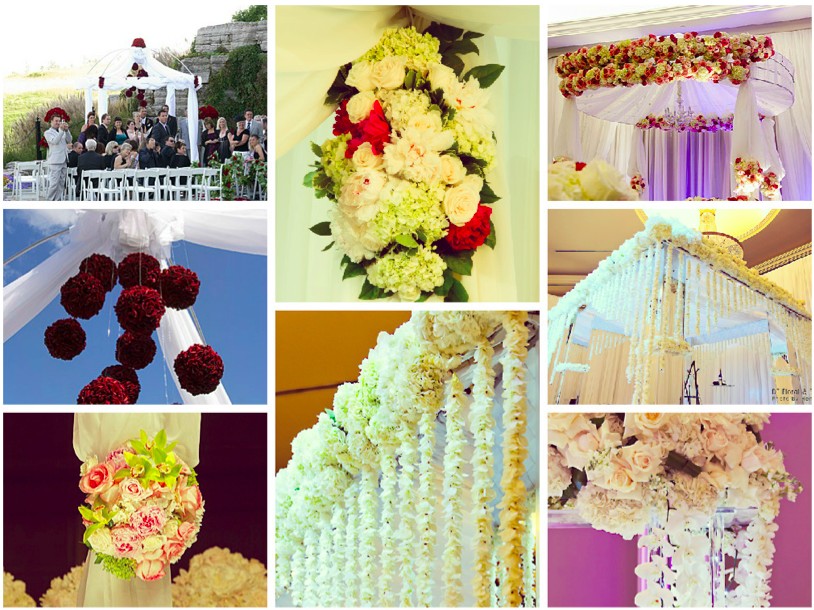 2.  Ceremony Aisle Decor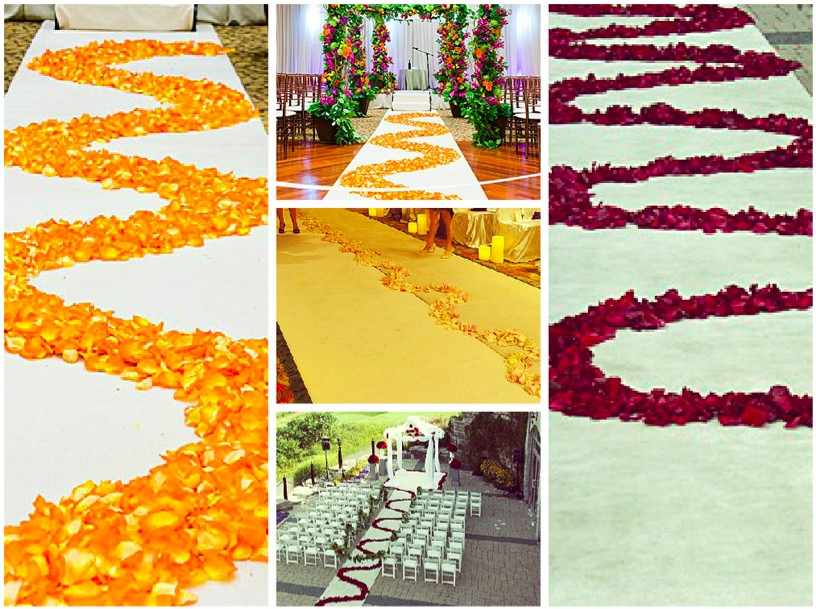 3. Mandap floral decor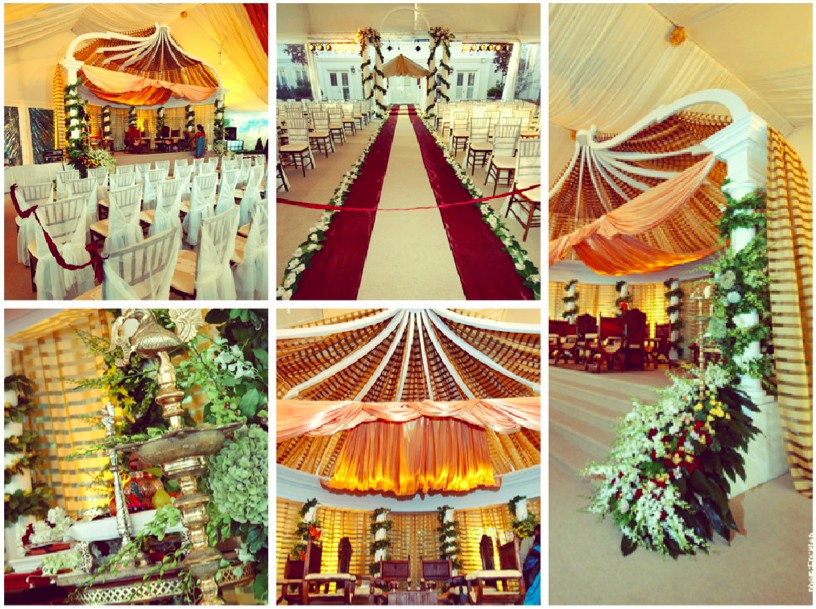 4. Ceremony aisle Props & Florals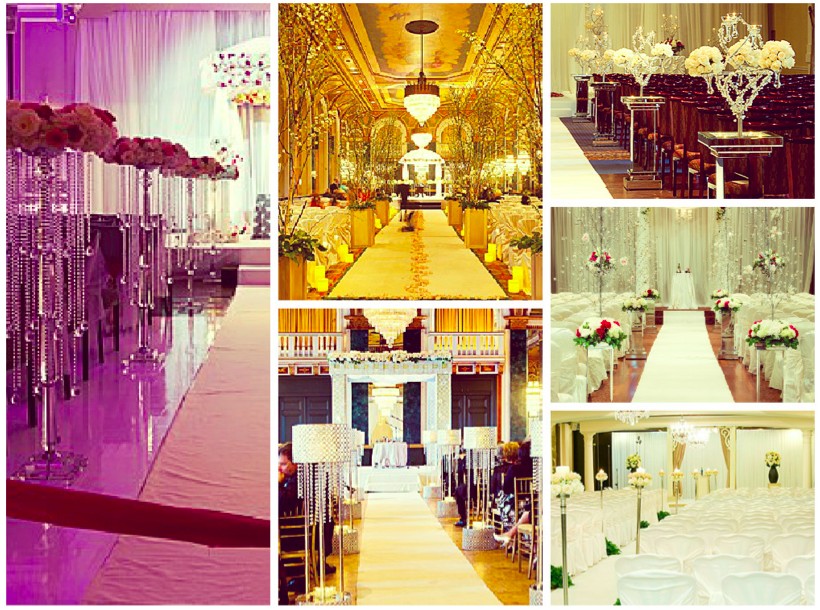 5. Ceremony Chairs & Seating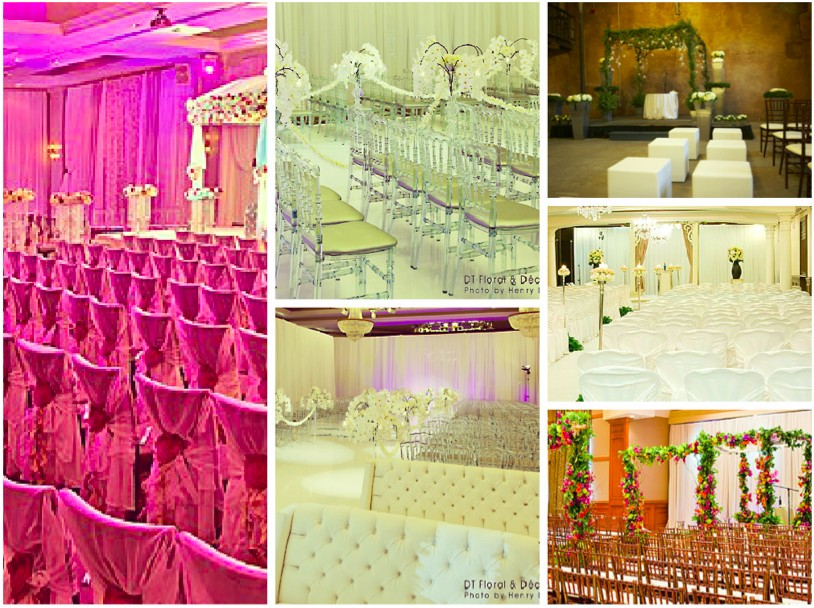 6. Outdoor Ceremony Décor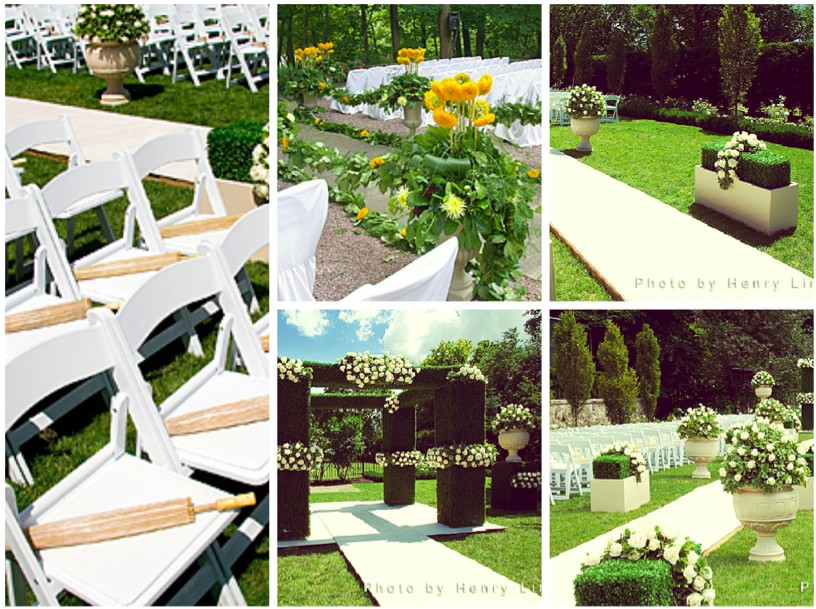 DT Floral & Decor would be delighted to help you make your event absolutely perfect!