by
DT FLORAL AND DECOR
on
AUGUST 06, 2015
We were absolutely delighted when DT was tapped by the Ontario Hospital Association to be designer in chief for Health Achieve, the health care industry's must attend event & largest conference & exhibition of its kind in all of North America!
We were even more delighted when we learned of the theme… the 70s! The 70s were a great era full of eye popping iconic symbols and ear popping classics which will define the decade for some time. We grasped onto the theme with enthusiasm and came up with a colourful concept full of groovy peace loving flower-power… this is how we did it:
1. Flower Print & Retro Print Linen.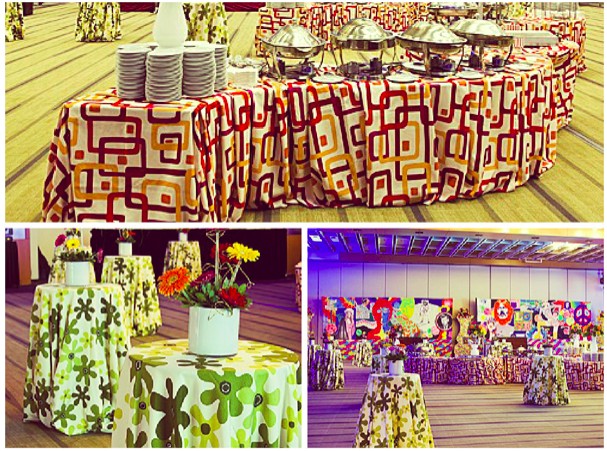 2. 70's themed Floral Arrangements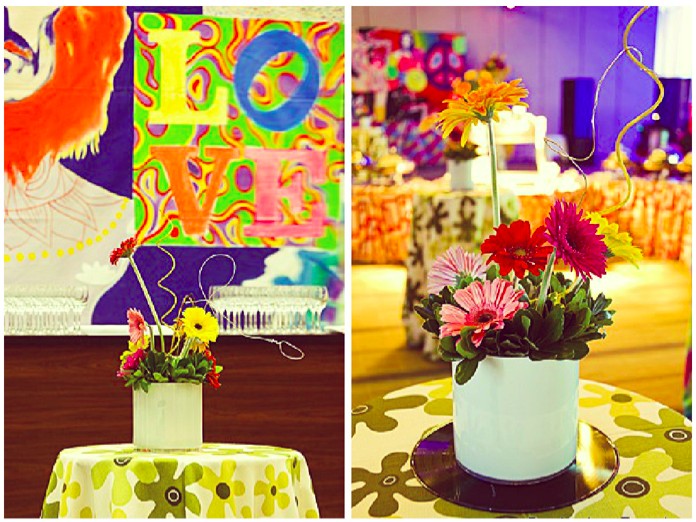 3.  Groovy 70's themed Buffet Station.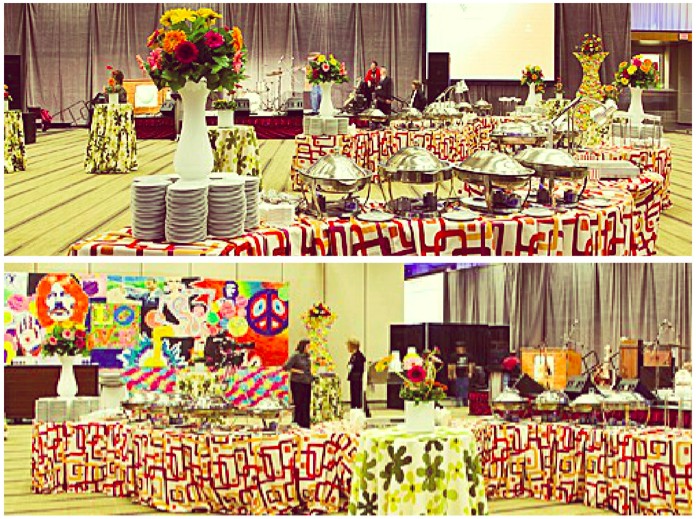 4. Themed Custom Backdrop: Iconic 70's imagery.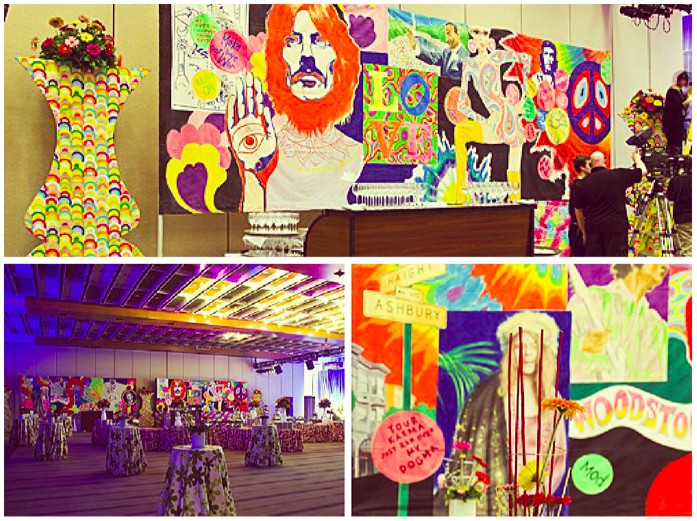 5.  70s themed event props, accessories and ideas.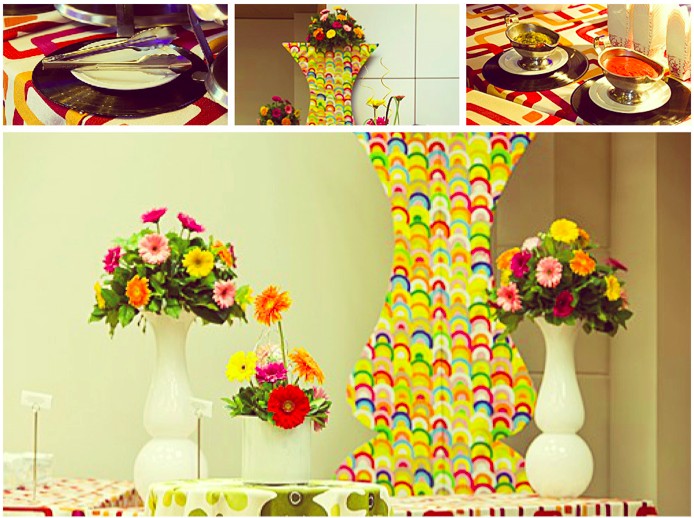 DT Floral & Decor is available for your event.